So lately, I've developed this terrible, terrible "bad" habit that has affected how I consume media. In a detrimental way. I'm not sure exactly what I should call it. (Perhaps the demographically-statistically-wing-wally peeve?) I don't even know if it's rational.

So this is the pet peeve.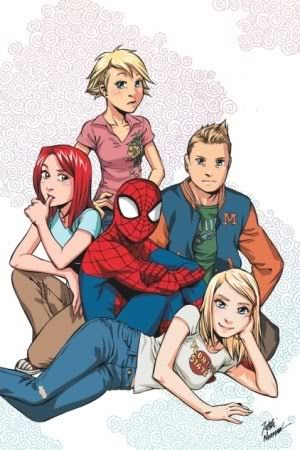 From "Spider-Man Loves Mary Jane." Cute comic.



I know Peter Parker isn't real. But he is supposedly from the very real neighborhood of Forest Hills, Queens, New York--which I understand looked very differently in the 1960s. I get that. But we still tell the Spider-man story today, in 2011. And we set that story in modern day Queens.

If Peter Parker lived in Queens in 2011, statistically, 1 out of 5 people he met on the street, bought his groceries from, saved from a burning building in his neighborhood, etc. would be Asian or black. One of every four would identify as Latino or Hispanic. At Forest Hills High School in Queens, 1 out of 10 students are black, 1 out of 4 students are Asian, and 29.6% of students are Latino. This isn't reflected in the comics about Spider-man, set in modern-day Queens, that are published today.

As a science geek, perhaps he would apply to attend Brooklyn Technical High School instead of Forest Hills. 58% of students at Brooklyn Tech are Asian Pacific American.

If Brooklyn Technical High School ever took a field trip to OsCorp, the radioactive spider would be three times more likely to bite a kid named Peter Park than a kid named Peter Parker.

Peter Parker does encounter people of color. Co-worker Robbie Robertson was introduced in 1967; Spider-Girl/Araña is Latina. And having the distinction of being one of the three (!) women Peter has ever has sex with: Michele Gonzales . Does Peter Parker just not have Asian American friends?

Of course, when Spider-man actually does meet an Asian in Queens, he turns out to be Martin Li, aka Mister Negative a villainous human trafficker, illegal immigrant and --wait for it--Chinatown crime boss.



Oh, um. Huh. Mister Negative is actually white?



Okay, or take MTV's remake of the British show Skins which was initially supposed to be set in Baltimore before they went to Toronto. Yes, the cast is very diverse--but this doesn't look very Baltimore. (They changed it to a "generic eastern seaboard" city, whatever that means.)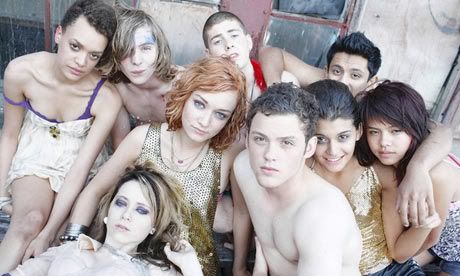 Also, 15% of American teens are overweight.


Detroit 1-8-7 is a TV show set in Detroit, Michigan. It's nice that the cast is diverse, sure--but at what point does it start to look like table scraps? 80% of Detroit is black. 63% of Detroit cops are black. Yet, in a show about Detroit cops, the main character is again white. (Because there is a lack of procedurals with a white, male actor in top billing.)

Perhaps Seattle Grace Hospital and Princeton-Plainsborough Hospital have a hiring quota on Filipina nurses, given Filipinos are the single largest ethnic group among nurses in the United States but that doesn't seem to be reflected in their staffing patterns. (FYI in 2005, one out of five medical school students were Asian American.)

Asian Americans weren't hired for really interested in playing significant roles in President Bartlet's White House cabinet or West Wing staff, either. (Chew on this: George W. Bush's cabinet was more diverse than President Bartlet's.)

Why does this bother me so much? I guess because Asian Americans, people of color, etc. play important roles in American society. We're high school students, we're health care professionals, we're White House cabinet members and policy junkies...and yet when America, this great country, is supposedly reflected in the media we consume,suddenly Asian Americans are invisible. A conspicuous but insignificant-enough-to-be-unnoticeable absence. Because it's not like Peter Parker or Gregory House or President Bartlet is actively trying to avoid hiring or being around Asians (or whatever, cooties)--the existence of Asians is simply more marginal to central characters and their schools, workplaces, and communities.

Maybe this is an extension of my annoyance with Firefly, a space-fantasy world where everyone speaks and reads pidgen Chinese (how exotic/logical extension of modern day diversity amirite) but all of the Asians are missing deprived of the power of speech? Joss Whedon, you really did not think that through. oh hey Buffy's southern Californian town and University of California campus was conspicuously absent of Latinos and Asian Americans, too, sweet jesus.

It kind of sucks. Maybe a good example is the character Jaden Korr from the video game Jedi Knight III: Jedi Academy. The name Jaden was deliberately chosen to be gender neutral. In the game, you can choose the gender, species, and (limited) ethnicity of your character. (There are several Twi'lek skin colors, for example, and you could for example have Jaden be a black human male.)

When the first tie in book came out, the identity of Jaden Korr got narrowed down to this: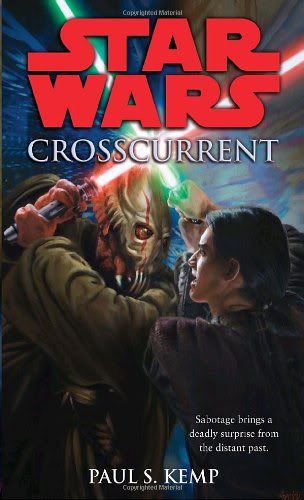 Male, and black hair, possibly dark skin tone, okay that's different....



Today they announced the book cover for the sequel.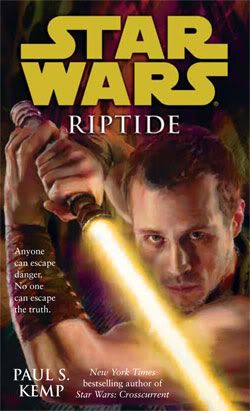 Hang ten, generic dude!**



Really, was it too much to have hoped for, would it really have killed them, to have made Jaden Korr anything but a bargain-bin Guy Pearce look-alike?

The fandom I exist in-- and throw money at-- and thrive in is so diverse, sometimes I forget that this is a galaxy far, far away where the kingmaker heroes are classically handsome white guys. Where only white dudes make the Death Star trench run; where Chewbacca doesn't get a medal; where foreign accents make great aliens; where every lead hero of every era-- from Revan to Zayne Carrick to Anakin Skywalker to Luke Sykwalker to Corran Horn to Cade Skywalker--is a white male. Where trying to discuss this issue seriously with fanboys is like soul-killing, pulling teeth.



The New Jedi Order series of 19 books introduced a ton of new Jedi characters but all of the new human ones were white, even James Van Der Beek Miko Reglia.



I guess there's Lando Calrissian, Boba Fett, and Mace Windu for characters of color. Mara Jade and Nomi Sunrider are getting their own books (possibly the first Star Wars book to ever feature a woman hero other than Dark Journey.) Maybe one day there will be a woman of color lead character in Star Wars, although I don't know if that will happen unless fans advocate for it. Star Wars is a huge galactic playground. Settings like Queens, NY, or a hospital or White House are large enough. Content creators are dreaming small.

I can't unsee it. It bugs me.

**They could have at least used James Van Der Beek for the cover art.